I have a friend, Jane Coley. She is a missionary to Africa, you can follow her blog here:
http://janesjournalfromkenya.blogspot.com/2011/04/when-lions-eat.html
She asked me for some free apron patterns that the straps go over the shoulders instead of the neck. I figured while I was at it some of my other friends might like some also, so I figured I would share my findings with everyone! Let me know if ya'll make any of these aprons, I would love to see it!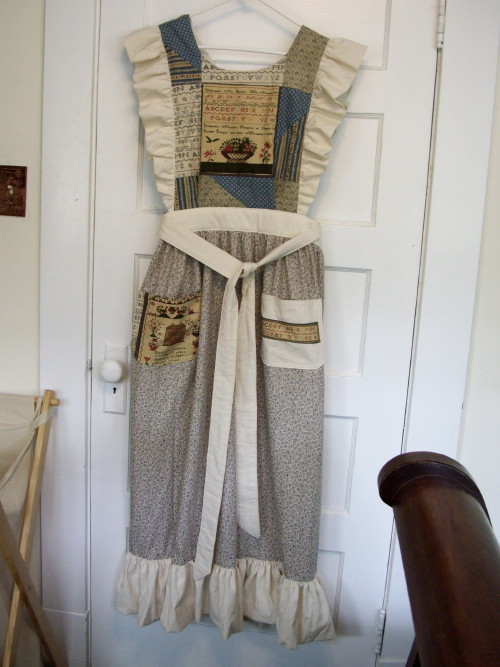 http://www.craftster.org/forum/index.php?topic=322400.0
http://mybyrdhouse.blogspot.com/2007/01/january-apron-smock-apron-child-or.html
http://sensibility.com/pattern/apronhelp.htm
http://stilldottie.blogspot.com/2007/08/apron-for-divya.html
These are not easy patterns to find. I hope at least one of them will do the trick of what you are looking for!
I can't wait to find the time to make some of the patterns myself! Just remember that you don't have to buy new material to make an apron, you can use old bath or dish towels, tablecloths, some curtains, even old clothes. Use your imagination!
Happy Sewing!
Missy